Why Should I Get Preapproved for a Car Loan?
June 24th, 2022
Before you go car shopping, make time to get preapproved for an auto loan. When you know that you are already approved (and what you're approved for), you're transformed into a "cash buyer," at the car lot, and that puts you in a much stronger negotiating position. You have already calculated what your interest rate and monthly payments will be, so you can walk into the dealership with confidence.
While dealer financing is convenient, a dealership finance manager may try to mark up the interest rate on the loan, so you may pay 1% or 2% more than you should. By getting preapproved, you'll know you've gotten the best interest rate you can qualify for and be able to judge if the dealer is offering you a good deal.
---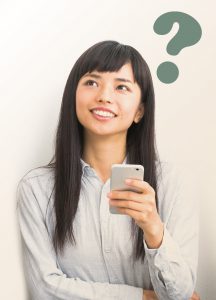 Going in without an offer means you'll have to play by their rules. You might believe that you qualify for 0% financing (or whatever their teaser rate is) when you actually don't. You may spend hours looking at vehicles and negotiating with dealers, only to find out that you're not getting the great deal you thought you were going to walk away with.
Another good thing about having financing in place is that the dealer will see you as a cash buyer, someone who has the money in hand and can walk away from negotiations at any time. Without preapproval, the salesman may ask you what monthly payment you are looking for. If you name an amount, he may negotiate on that number instead of the one that matters: the price of the car. If you're negotiating the monthly payment rather than the car price, they may try to inflate the payment with charges or fees that often have little value to you as the buyer. As a preapproved buyer, you are able to just talk about the price of the car and avoid that trouble!
It is easy to get preapproved for a car loan with NEWFCU: Fill out the loan application in our office or online here, and turn in your two most recent pay stubs. Once you are preapproved and you find a car, tell the dealer that you are financing through North East Welch FCU, and they can fax the buyer's order to us at 814-725-7301. The final step is simply coming in to the office to sign for your loan, and then you're able to enjoy your new car!