Office Hours -North East Office
---
Monday-Wednesday
9:00 AM to 4:00 PM

Thursday
Lobby: 9:00 AM to 5:00 PM
Drive Thru: 8:30 AM to 5:00 PM
Friday
Lobby: 9:00 AM to 5:00 PM
Drive Thru: 9:00 AM to 5:30 PM
Office Hours – Westfield Office
---
Monday-Wednesday
9:00 AM to 4:00 PM

Thursday
9:00 AM to 5:00 PM
Friday
9:00 AM to 5:30 PM
---
Mailing Address: PO Box 597 North East, PA 16428
Office Locations:
115 Clay Street North East, PA 16428
21 N. Portage Street Westfield, NY 14787
---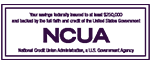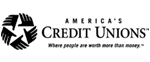 Your savings are federally insured up to $250,000 by NCUA (National Credit Union Administration), a US government agency. Equal Housing Lender. We are committed to providing a website that is accessible to the widest possible audience in accordance with ADA standards and guidelines. We are actively working to increase accessibility and usability of our website to everyone. If you are using a screen reader or other auxiliary aid and are having problems using this website, please contact us at (814) 725-8190. All products and services available on this website are available at our credit union office.