Celebrate Youth Month!
August 1st, 2022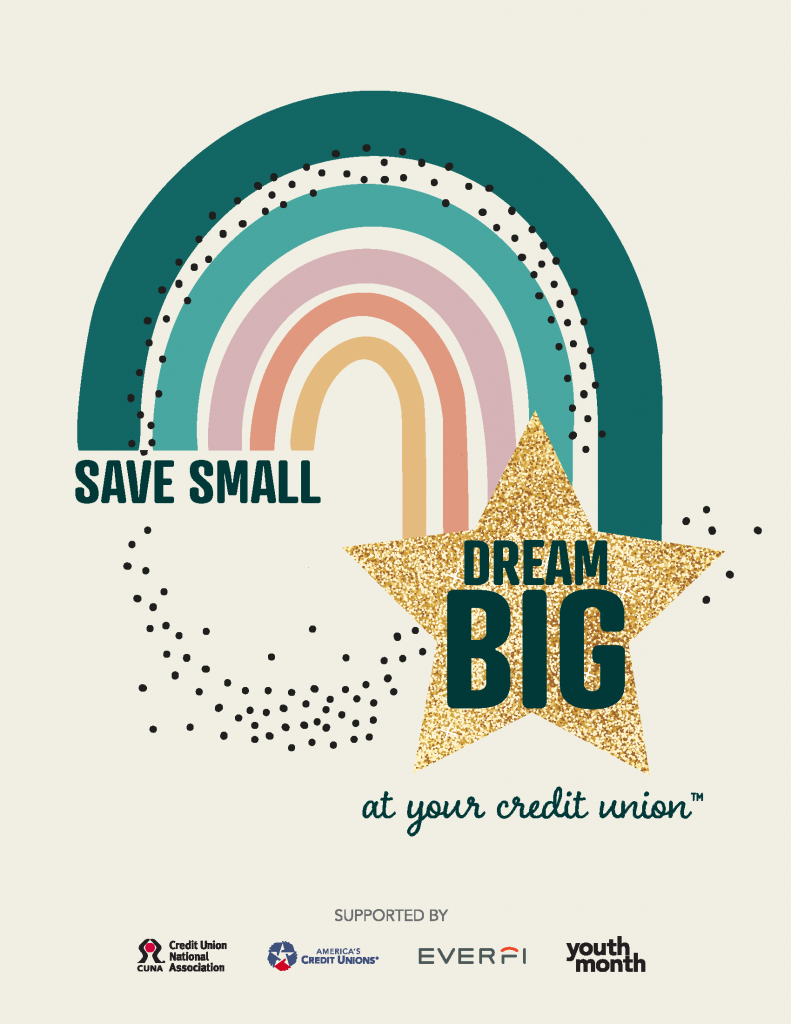 Dreaming big doesn't mean you need to start with big actions.
The first small step is usually the hardest, but once it's taken, you can use momentum to propel you forward. This year's theme for National Credit Union Youth Month is "Save Small, Dream Big at Your Credit Union." It uses the image of a magical rainbow with a wish-fulfilling gold star at the end. We want to tell young members that their dreams are attainable, no matter how big they are.
If you've been wondering how to empower your kids to save for their future, Youth Month is a great opportunity to start! This is a great time to help kids learn that saving, no matter how small the amount, can help them achieve their dreams.
This celebration is happening each day in August – make sure to join us on Friday, August 5th for some extra fun!